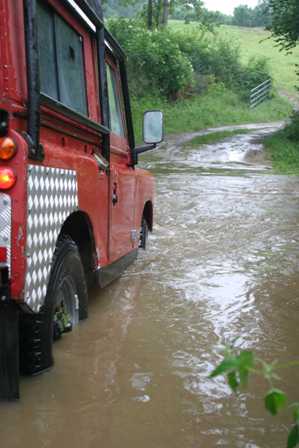 De "Combrailles", midden Frankrijk, staat bekend om zijn prachtige natuur en afwisselend landschap.
Dit is natuurlijk mooi te ontdekken te voet of met de fiets maar wat nog spectaculairder is met je eigen off the road auto.
Onder professionele begeleiding de ins en outs van het greenlaning onder de knie krijgen.
Als alle hindernissen en obstakels in het bos overwonnen zijn, hoe heerlijk is het dan om bij ons op de camping of in een gezellige gîte weer op adem te komen en de avonturen weer de revue te laten passeren.
Voor een groter gezelschap hebben wij een slaapzaal te beschikking met 9 bedden.
Je maakt dan gebruik van de gezellige gemeenschappelijke ruimte en het ruime sanitair van de camping.
Voor verdere informatie;
Greenlane stage: https://www.thegreenlanecompany.com/
Verblijf op Trouvé : www trouve.eu
Schilderen in Auvergne van 4 tot 10 september 2016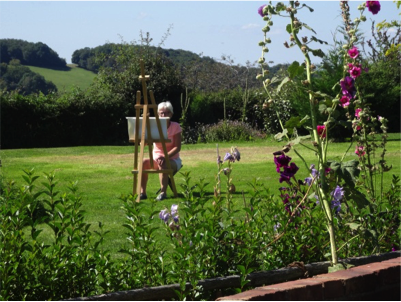 Een weekje genieten en creatief bezig zijn op camping gîtes "Trouvé"
Heb je zin om een weekje heerlijk te ontspannen en creatief bezig te zijn in de prachtige Auvergne? Wil je genieten van de natuur en inspirerende schilderlessen in een gezellige en gastvrije sfeer? Dat kan in de week van 4 tot 10 september 2016 op Trouvé in Frankrijk.
Trouvé is gevestigd in een voormalige boerderij, gelegen op een heuvel in het hertogdom Les Combrailles, in de Auvergne/ Puy de Dôme. In de omgeving vind je rust, ruimte, oude verstilde dorpjes en veel natuur. De camping is uniek gelegen en biedt een prachtig uitzicht over de heuvels met als naaste buren de Charolais koeien. Trouvé ligt op zo'n 850 km vanaf Utrecht (www.trouve.eu).