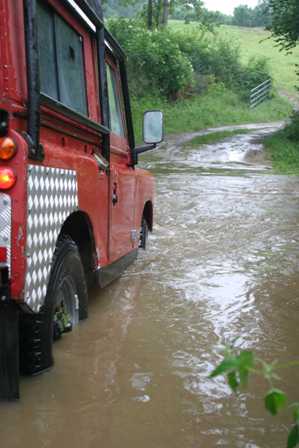 De "Combrailles", midden Frankrijk, staat bekend om zijn prachtige natuur en afwisselend landschap.
Dit is natuurlijk mooi te ontdekken te voet of met de fiets maar wat nog spectaculairder is met je eigen off the road auto.
Onder professionele begeleiding de ins en outs van het greenlaning onder de knie krijgen.
Als alle hindernissen en obstakels in het bos overwonnen zijn, hoe heerlijk is het dan om bij ons op de camping of in een gezellige gîte weer op adem te komen en de avonturen weer de revue te laten passeren.
Voor een groter gezelschap hebben wij een slaapzaal te beschikking met 9 bedden.
Je maakt dan gebruik van de gezellige gemeenschappelijke ruimte en het ruime sanitair van de camping.
Voor verdere informatie;
Greenlane stage: https://www.thegreenlanecompany.com/
Verblijf op Trouvé : www trouve.eu